ROVER CLINICAL MOBILITY TOOL
WHAT'S ROVER?
Simplified version of Epic on a mobile device.

Allows limited clinical documentation — includes MAR and bar-coded medication administration, LDA, wound care photos and blood product administration.

For nurses, PCAs, techs and other clinical staff identified at each hospital.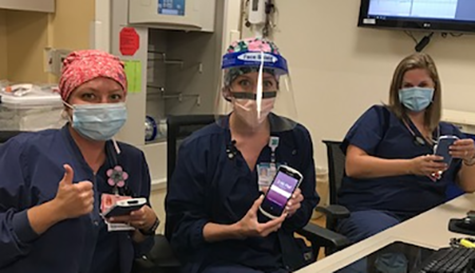 REMINDERS
Prevent accidental pocket dials: Lock your screen  your phone in your pocket. To lock your screen, press the power button once.

Disinfect your device carefully:

When

 using the PDI Sani-Cloth (red top) wipes, be mindful not to saturate the phone with liquid.
Training and Support

Onsite Support

Ask your manager or your team's super user

IT Help Desk

it.houstonmethodist.org/help or 832.667.5600