Own It! Lunch n' Learn Benefits of Mentorship
Start 2019 focused on your career. Whether you're looking to receive support or give guidance, mentorship is an opportunity to share advice and experiences and help us reach our goals. Take advantage of these IT Academy resources to help you get the new year off to a great start.
Attend one of two upcoming lunch n' learns and see how you can enrich your personal and professional development with the power of mentorship. Whether you consider yourself a mentor or a mentee, this session is full of helpful tips and tricks. Join Jes Logan, senior organizational development consultant, and learn
The benefits of mentoring

Expectations of mentors and mentees

How to sign up to find a mentor, or be one for others
Thursday, Jan. 17 or Wednesday, Jan. 23
Noon to 1 p.m.
WebEx only

Look for meeting invite in Outlook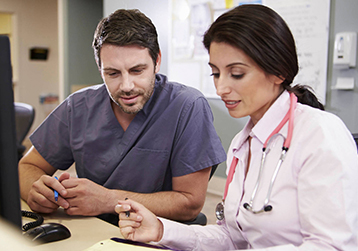 Jes Logan is leading this event. She is our Sr. Organizational Development Consultant in IT. '
Mentoring has been one of her long-held passions, since her days as a peer counselor at the UT Austin Career Center. Most recently, Jes ran the institutional mentoring program at the MD Anderson Cancer Center. She's also developed mentoring and professional development programs at Rice University and Washington University in St. Louis.