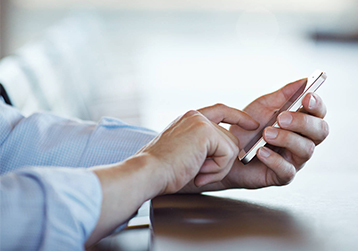 FOR LEADERSHIP
In MARS, business phone numbers (including cell phone numbers if your phone is provided by Houston Methodist) are now required fields for supervisors, managers, directors and vice presidents.
We have recently updated the business cell numbers in MARS for our leaders with available data. The data in MARS feeds the global directory on the intranet and the phone number in Outlook, so changing your number in MARS will ensure it is correct in all three places.
Please go into MARS by Wednesday, April 10, to review your business phone contact information for accuracy and update if necessary.
Click on the Personal Details tile.
Click Contact Details.

Click the plus sign under phone to add a number.

Choose business cell on the drop-down menu.

Add your number and click Save.