IT Service Transformation Program
IT Service Transformation: Our Journey Begins
We're excited to embark on our IT Service Transformation Program journey, which includes making process improvements and applying best practices within our division. This transformation program is a collaborative process across all IT, and we'll need your help along the way.
Information Technology Infrastructure Library
If you're not familiar with ITIL, it's a systematic approach for IT service management focusing on aligning IT services with business needs.
ITIL best practices and process improvements:
Access management

Incident management

Knowledge management

Request fulfillment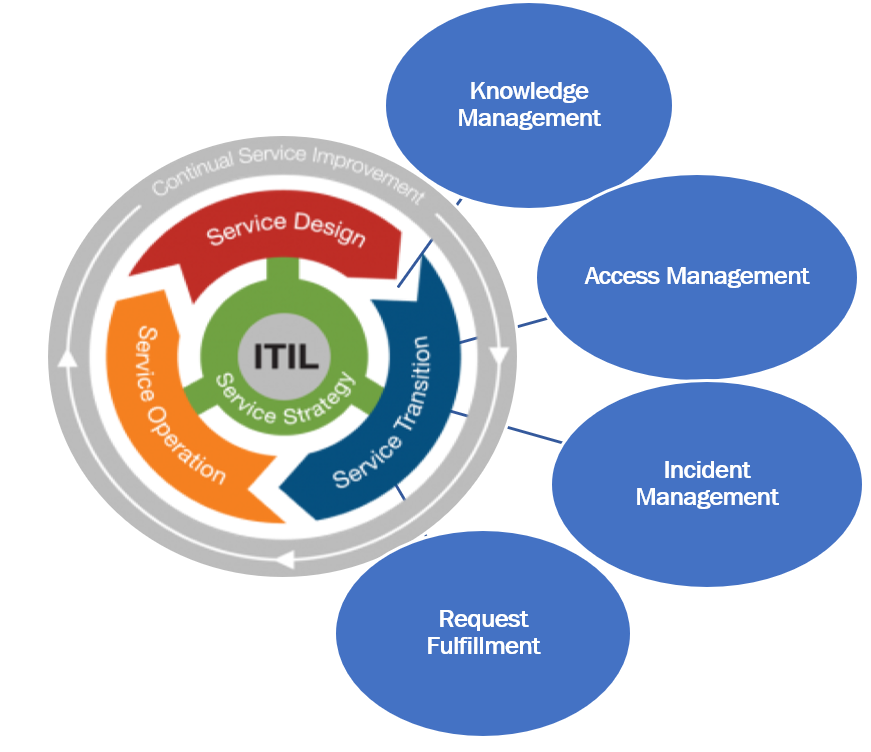 ChangeGear 8.0 Upgrade: Monday, March 15
One of our main IT Service Transformation Program initiatives is the upgrade to ChangeGear 8.0 (CG8) on March 15. This upgrade will happen in three phases, the first one focused on system performance.
Like any move, our transition to 8.0 requires some housecleaning – specifically, cleaning up open ChangeGear tickets.
Important note:
All tickets will migrate to CG8 and will still be accessible to you.
What's the difference?
Currently, most tickets are classified as incidents.
Designated

Ticket Queue Manager for

each IT team.

Accountable for understanding what you need to do.

Helping us build an ongoing ticket management process grounded in ITIL best practices.
Video Demos
Tip Sheets
Frequently Asked Questions