For Everyone
 To enhance security and improve your experience, HM will deploy the new Microsoft Edge browser over the next two weeks. You'll recognize Microsoft Edge by its green and blue icon.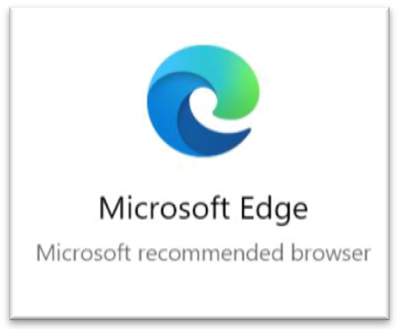 Microsoft Edge works similarly to Google Chrome and Internet Explorer, but it's a better tool. Some improvements include:
• Faster browsing
• Enhanced security and identity protection
• Easier to see your open tabs and organize your web searches
Microsoft Edge will automatically install and appear on your computer. Microsoft Edge will eventually replace Internet Explorer as the default browser, but you'll still be able to use Chrome and Internet Explorer. Go ahead and try Edge when you see it installed so you can get familiar with it. You can even start saving your favorites.
Here's a short video showing how to find Edge after it's installed on your computer.