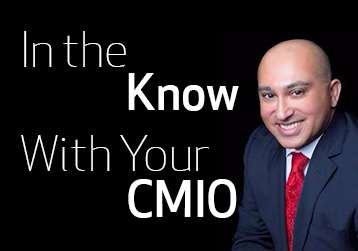 Dr. Nicholas Desai
Chief Medical Information Officer
From Washington to Wisconsin and Back:
What the Cures Act and Health IT Mean to You
You've likely heard of the 21st Century Cures Act, signed into law December 2016. It's a wide-ranging health care bill funding medical research and development, medical device innovation, mental health research and care and opioid addiction treatment and prevention. But did you know it has far-reaching impacts on health IT? 
Title IV of the Cures Act was intended to serve as Congress' definitive stance on the central role technology plays in health care. At a high level, Title IV seeks to reduce regulatory and administrative burden related to the use of EHRs, increase IT systems interoperability and secure information exchange and empower patients by providing them with improved and greater access to their electronic health information. 
Last month, I attended Epic Corp's annual user group meeting in Wisconsin, along with many members of our executive leadership team, including Drs. Boom and Phillips. During a variety of insightful discussions, we learned how Epic is addressing the legislative charge and how it could impact our strategic IT focus at Houston Methodist. In the coming months, you'll continue to hear more from me and others on our preparatory efforts to equip Houston Methodist for the changes ahead. Many of these efforts will be around patient-centered access, interoperability and connectivity strategy efforts to empower physician resilience and improvements around clinical documentation and surgical workflows. I'm excited for the opportunity to continue partnering with you as we focus on these initiatives.