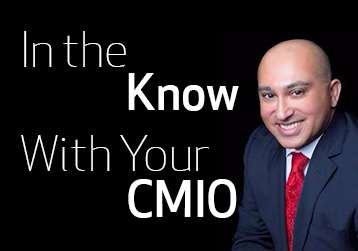 Dr. Nicholas Desai
Chief Medical Information Officer
Transparency, Interoperability and Efficiency: "TIE" It Together in 2019
Did you have a New Year's resolution in mind as we ushered in 2019? While resolving to eat better, exercise more or close your charts quicker are all great ideas, I prefer goals over resolutions. This year, my overarching goal is to make it easier for you to practice at Houston Methodist by focusing on three core areas – transparency, interoperability and efficiency – which I refer to by the acronym "TIE." Here's what this means to me.
Transparency – Giving you the right cost and risk data at the point of care to balance clinical efficacy with the safest, cost-effective treatments. We've realized positive outcomes as a result of the IllumiCare Smart Ribbon pilot at Houston Methodist Sugar Land Hospital, and planning is under way for a systemwide rollout in Q1 2019.
Interoperability – Exploring ways to foster tighter alignment with our affiliated providers through technology that connects you to data that matters most. What if we could extend Epic to your private practice? We could partner in novel, innovative ways.
Efficiency – Formalizing an Epic Physician Builder program that aligns physicians and IT across core application areas for symbiotic success. The idea of Epic being built by physicians, for physicians is exciting. We're also taking a data-driven approach to measuring provider efficiency with Epic to identify areas where we can help increase your productivity.
Ultimately, I'm looking to "TIE" it together for you in 2019 so you can focus on what matters most – your patients and the joy of practicing medicine.