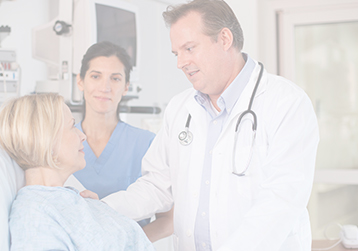 FHIR Education is a patient education tool integrated through Epic.
Through FHIR Education, clinicians can deliver the most current materials from Krames in ways that help our patients be more informed and better prepared.
The goal is to enhance patient engagement, physician satisfaction and ultimately patient care.
FHIR Patient Education Update: 
Video Viewing within Epic Disabled
On Monday, March 25, Houston Methodist launched FHIR Patient Education within Epic. We are the first system to beta-test this solution in Epic providing our patients with education and discharge instructions seamlessly through MyChart and on the after-visit and discharge summaries.
The ability to view patient education videos in Epic and on WOWs has been disabled. This was causing slowness in Epic, which technical teams are working to resolve.
Until a resolution is found, a limited number of Video Health Sheets can be printed for your patients. These sheets include a brief description of the videos and both a QR code and website URL, so patients can access and view the videos on their personal devices only.
This video access information will be automatically added to the AVS or MyChart accounts, so our patients can conveniently view it upon discharge.
Note: This video is not synced with LMS SuccessFactors. To receive course completion credit, view the FHIR Education training in LMS SuccessFactors.
Check out this quick video to find out Dr. Desai's take on the launch of FHIR Education and the impact to providers.
Frequently Asked Questions
What is FHIR Education/Krames?
FHIR Education is a new patient education tool integrated with Epic and accessible through MyChart, the AVS and discharge summary. The FHIR Education/Krames library features over 8,000 editable, customizable and searchable patient education resources, videos and discharge instructions. Materials are also available in Spanish and up to 20 additional foreign languages. Topics are suggested based upon patient conditions, medications and procedures. Clinicians can also search from previously saved favorites.
Who can use the new FHIR Education tool?
FHIR Education is available to all clinicians involved in patient care and discharge planning, including inpatient facilities and ambulatory clinics.
Are we required to use FHIR Education?
Use of FHIR Education for post-op discharge instructions is optional for physicians. Within Epic, physicians have the option to use their own personalized instructions or to use the materials from FHIR Education.
How does a physician indicate what discharge instructions should be used?
A new Discharge Post-Operative Patient Instructions order within the General Post-Op Discharge Order Set in Epic now requires physicians to indicate how patient instructions will be provided. Physicians must identify whether they are providing their own personalized post-op instructions or requesting that nursing provide FHIR Education.
If physicians opt to use their own instructions, they can create SmartPhrases within the order Comments section to flow information directly to the patient's AVS and discharge summary. These SmartPhrases can also be shared with the care team, just like notes and other favorites.
For more information, please review the Physician Supplied Discharge Instructions tip sheet.
Is training required for FHIR Education?
Training is highly recommended for all inpatient RNs, clinical pharmacists, respiratory therapists, PT/OT/SLP and dieticians. Training has already been assigned to you in LMS SuccessFactors, or you can search for the course directly (course #1575123).
Tip sheets are available for providers, ambulatory clinicians, clinical pharmacists and cardiology, radiology, infusion and perioperative nurses.
Where do I go to learn more about using the new FHIR Education tool?
A recorded training presentation is available in LMS SuccessFactors (course #1575123). Several tip sheets are also available in the Epic Learning Home for:
Speak with your manager, super users, program director for informatics or physician liaison for additional information. Questions may also be sent to epictraining@houstonmethodist.org.
Why should I use the new FHIR Education tool, and how will it benefit me?
FHIR Education equips clinicians with the most current, evidence-based patient education resources and the ability to customize and select materials to each patient's specific needs. Through the integration with Epic, information can be printed for each patient, along with the AVS at the time of discharge or sent to MyChart for online access after discharge, aiding as a reference point for both patients and caregivers. Confident and informed patients and caregivers will result in fewer calls to the unit regarding previously discharged patients, better patient outcomes and fewer readmissions.
It's also easier to keep track of the diagnosis-specific education provided to each patient. It serves as a reference point for all clinicians involved in patient care and discharge planning, ensuring the patient was provided with all necessary discharge education information. You can also customize patient-specific edits at the point of care and prescribe video content.
When do I provide information from FHIR Education to patients?
FHIR Education brings current education and discharge planning to the patient – during clinic visits, prior to admission and throughout the entire hospital stay. You can print education or provide video links while the patient is still hospitalized, or you can add topics to a cart for patient access later.
How will patients benefit from FHIR Education?
Patient discharge can be extremely overwhelming for both the patient and the caregiver. The ability to provide patient education in both a printable version as well as a patient accessible version in MyChart and on the patient's smart device, is assurance that the patient has a point-of-reference guide upon returning home.
There are also Spanish-language translations, with many documents available in 20 additional languages.
How much of the patient's medication history is included in suggested topics for medications?
Suggested medication topics are based on the last 12 months of active or taken medications in the patient's history, as indicated through Medication Reconciliation.
Will suggested content appear for procedures that have been scheduled, but not completed?
No. Suggested content for procedures is based upon the last 12 months of completed procedures in the patient's history. Content will not be suggested unless there's a completed procedure with a corresponding date in Epic. You can still search for any education you would like to provide to a patient pre-procedure.
Where in Epic can I find what FHIR Education has been provided to the patient?
When education is provided to the patient via print or sending to MyChart, the education is documented in three different places in the patient record:
Notes activity tab
Discharge AVS and/or MyChart AVS
Chart Review under the Notes section
If I show a video to the patient from within the FHIR Education, will the patient record be documented?
No. Showing the video to a patient from FHIR Education will not document the patient record. To do that you would need to print the video sheet or send the video sheet to MyChart.
Can I reprint patient education materials to reinforce information from FHIR Education?
You can reprint education from the Notes activity. Don't reprint from the FHIR Education activity, as this will send unnecessary duplicates to the patient's MyChart and cause duplicates to be printed on the AVS.
What happens if I add the wrong education to a patient and/or add education to the wrong patient? Will the education appear on the AVS?
When this happens, you should follow your approved chart correction process for removing the content in Epic. If a soft delete is done to remove the education note from the patient record, it should not appear on the AVS.
How long will my inline edits to a patient's education be available?
Inline edits will be available until the document is printed, sent to MyChart or the session is ended. If the session ends before you print or send to MyChart, the edits will need to be done again before you provide to the patient.
How will patients access videos from their MyChart accounts?
Video sheets are attached to the AVS, which are available post-discharge in the patient's MyChart account. The AVS will include a URL address for the video and a QR code that can be scanned by a mobile device. Accessing the video will take the patient out of MyChart.
Powered by HTML5 Responsive FAQ