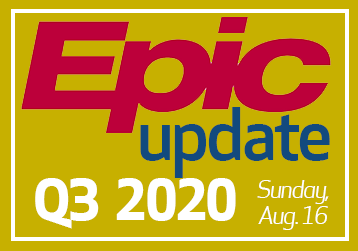 Smooth Transition for Epic Q3 2019 Update
The Q3 2019 Epic Update went live at 4 a.m. on Sunday, Aug. 18, an hour ahead of schedule. This update included new features and benefits for end users and updated hardware to enable the system to operate more efficiently.
If you need guidance on new workflows or features, refer to your role-based Update Companion.
If you have technical issues, contact the IT Help Desk.