Epic v2018 Upgrade – Action Required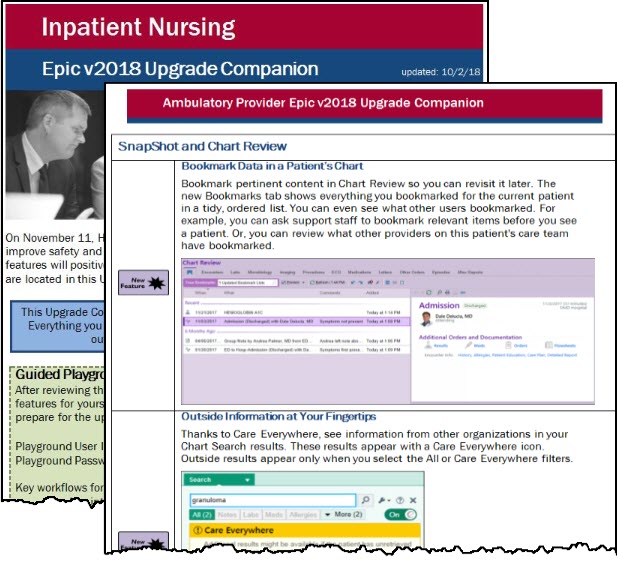 Your Upgrade Companion is now available in the Epic Learning Home. Be sure to acknowledge your review so you are prepared.
The Upgrade Companion is the sole training resource for our upgrade to Epic v2018 on Nov. 11. Review it carefully – and download or print if necessary.
NOTE: Your manager will receive a weekly report to confirm completion of your review.
Companions include:
Upgrade changes, including critical information, new features/workflows and helpful tips
Guided Playground practice exercises
Links to additional resources
Verify You Reviewed Your Upgrade Companion
After reading the Companion, go back to your Learning Home, select the checkbox and click the Acknowledge button at the bottom of the Upgrade Companion banner.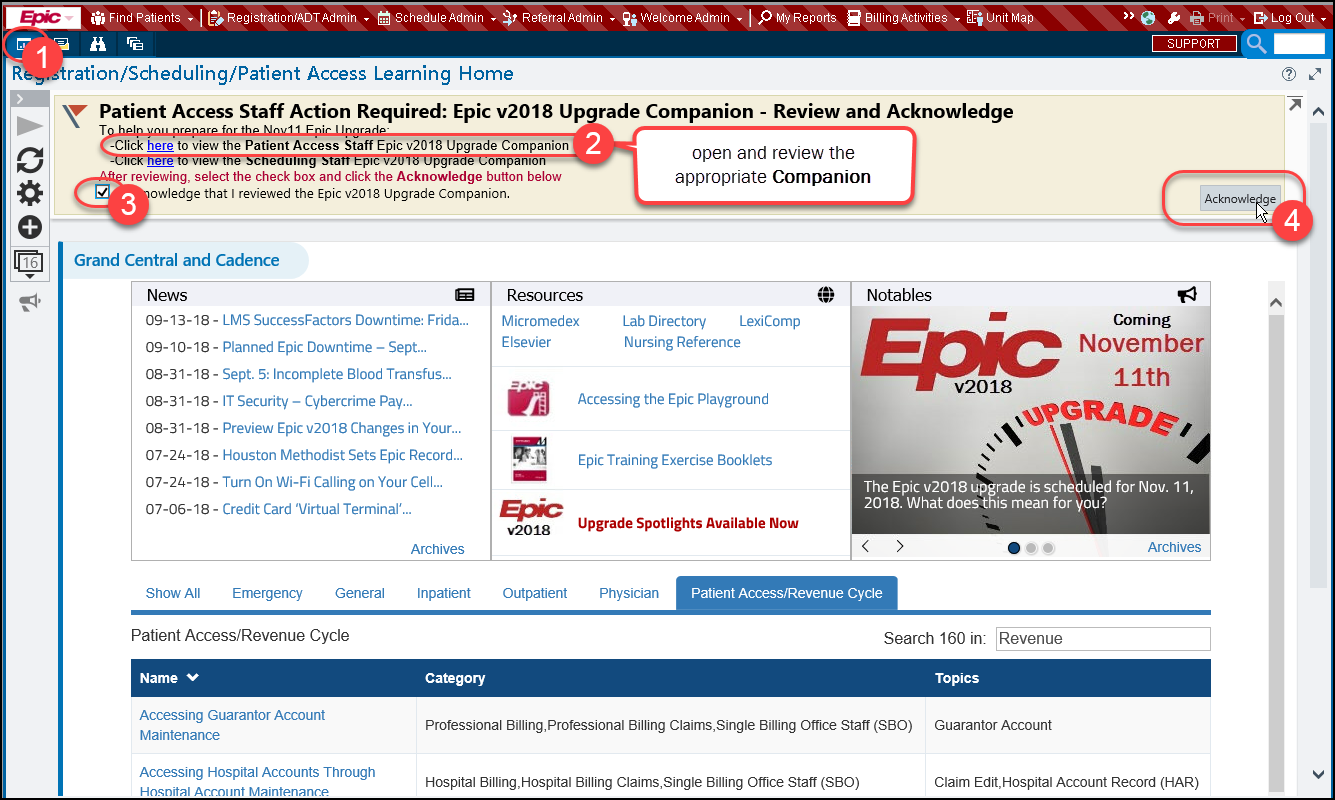 After step two, review your Companion then return to Learning Home for steps three and four.
Where is Epic Learning Home?
Your Learning Home is a separate dashboard within Epic that provides quick access to educational materials specific to your role.
To visit Learning Home:
From Epic, click the Dashboard tab.
Click the + sign to open your list of dashboards.

Note: Use the + sign and select Set it as Default to reset a missing dashboard or favorite.

Select your Learning Home Dashboard from the Dashboard Launcher window.
Click the Accept button.
Visit the Epic Playground to Practice New Changes
The Epic Playground now reflects the Epic v2018 upgrade. Use the guided activities located on the first page of your Upgrade Companion to view changes and practice new workflows. These exercises should take about 15 minutes.
For an updated list of user IDs and passwords for all roles, view Accessing the Epic Playground. Remember, you can see upgrade changes for other roles, like providers, by using the appropriate playground user IDs.