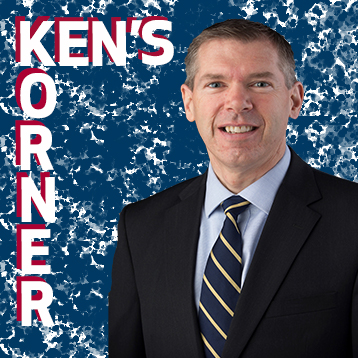 May has been an especially busy month for IT at Houston Methodist. The third update to Epic was recently completed and we're on track for ongoing upgrades and enhancements every quarter. We also launched Phoenix, a new transplant module in Epic, and the Clinical Pathways initiative started with a colorectal pilot at HMH. In addition, we had a successful Call Center upgrade, and we're receiving positive feedback on our "Top 5" project aimed at making enhancements in Epic for physicians. As you'll read in the "Winning" section below, there's plenty of positive activity throughout our organization.
There are many ways to evaluate the success of a project – does it work? was it delivered on time? did it come in under budget? But ultimately, we must ask if our efforts effectively address the needs and desires of our customers.
I recently attended a retreat at Epic's headquarters in Wisconsin and had the opportunity to highlight our direction and plans with operational leaders. This annual retreat is a great opportunity for IT and operations to view new Epic functionality and plan for the future. I was extremely impressed by the level of engagement of our operational partners and our physician builders.
Our retreat at Epic was a valuable reminder that the technical tools and innovative solutions we provide have a direct and purposeful impact on others. We can and should be proud of the many applications developed, systems installed, networks maintained and security threats thwarted. Our greatest accomplishment will continue to be our positive impact on each clinicians' ability to treat their patients. Our goal of Unparalleled Safety, Quality, Service and Innovation requires that we keep our patients and their care teams at the center of everything we do.