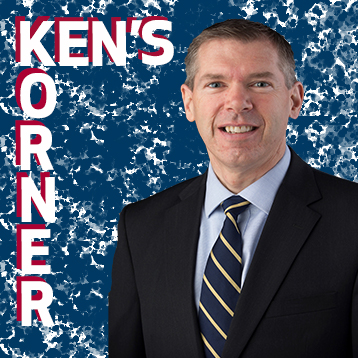 As we turn the page on the calendar, the new year comes with promise and the reality of the work that lies ahead. Our IT Division has many exciting and innovative initiatives this year. As I plan my first full year at Houston Methodist, I'd like to share a few of them with you.
2019 will bring strategic investment into care team communications and nursing. Specifically, we will deploy badges and mobile devices to nurses across the system and improve their ability to communicate within and across our care teams.
For physicians, I am pleased to announce that we'll be launching an enhanced Epic Physician Builder Program. This initiative allows a select group of physicians to serve as a representative voice for their colleagues and partner with our Epic analyst teams. This will help us improve Epic with direct physician input and make Epic a better system for our patients, physicians and our staff.
Finally, we'll work internally to better address our incident management, including proactive avoidance, improved responsiveness and post-event learning to improve the stability and performance of our systems.
As medicine continues to evolve and our ability to innovate improves, the demands on us will also change. In addition to implementing new programs that support our care teams and processes to improve our system performance, we will be challenged to become more agile in our planning and delivery.
Earlier this month, I attended our I CARE Recharge activity. Listening to you talk about our values and goals filled my heart with promise. Your desire to do even more and your overall commitment to our customers and Houston Methodist is inspirational. I thank you for all you do and look forward to a great year ahead.
Ken Letkeman
Chief Information Officer
Houston Methodist