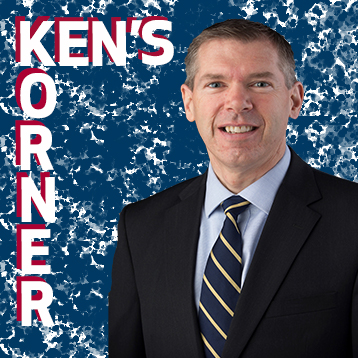 Success at any sport typically comes after a lot of hard work and some failures, perhaps a few cuts and scrapes or some less than perfect performances along the way!
It may be cliché, but success in sports mimics success in everyday life. When it comes to caring for patients, our care teams and staff expect their applications, computers, phones and medical devices to work. But the reality is, despite our best efforts to avoid them, incidents still occur. And when they do, our response determines the impact to our operations. Getting our systems back online is only the beginning of the recovery process. Excellence demands that we learn from these events and make improvements, so they are not repeated.
I want to thank the many teams that keep our systems up and running. Equally important, thank you to everyone engaged in the important work to improve our incident response; the many of you who aren't afraid to ask, "What can we do differently?" when systems and applications don't work as intended.
Through the scrutiny of requests at CAB or Change Control meetings, as well as a root cause analyses following an outage or project issue, we're becoming more accountable and transparent. Accountability isn't just a leadership attribute, everyone within IT has an equal voice to raise awareness before concerns become issues.
I'm proud of how we continue to learn and grow. The number of "wins" presented at the most recent all employee meeting was very impressive. None of those happen without you and your commitment to Houston Methodist. Leading Medicine, to us, means Leading Healthcare IT.
Ken Letkeman
Chief Information Officer
Houston Methodist