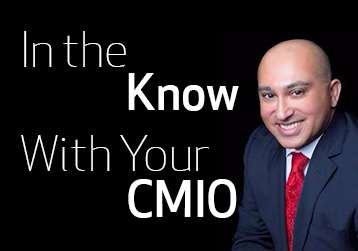 Dr. Nicholas Desai
Chief Medical Information Officer
Interoperability: Connecting the Dots for Transformative Care
How can we provide the data you need to efficiently administer and coordinate care? The answer is connectivity. You may hear it referred to as interoperability, but plainly stated, it's about connecting disparate IT systems and integrating data, so you have the tools you need to focus on what you do best – deliver effective patient care.
At Houston Methodist, we're on a transformative journey to enhanced connectivity. While spurred on by the shift to value-based care models, population health and increased focus on precision medicine, our focus in IT is the development of a robust connectivity strategy that provides you a more holistic view of the patient, conveniently and securely.
We're avidly exploring venues to seamlessly connect our affiliated providers and their practices. We're working to offer preferred EHR vendor packages that reduce costs and provide enhanced connectivity. We've established an agreement with athenahealth, and we're actively negotiating a similar model with eClinicalWorks while evaluating other vendors. Last September, we joined Carequality – an interoperability framework designed to connect data sharing networks and platforms nationwide. Since Memorial Hermann joined the Greater Houston Healthconnect (GHH) health information exchange in May, we're now exchanging data with every major hospital
in the Texas Medical Center. We've exchanged approximately 484,000 records with GHH since our start in 2016.
What does this really mean to you? It means we're reaching beyond Epic to facilitate coordinated, convenient, collaborative care. We're connecting the dots to illustrate a cutting-edge healthcare design that provides you with meaningful data at the right point of care – a win for our patients and you.