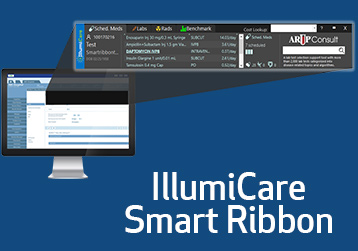 A provider cost transparency pilot is currently taking place at Houston Methodist Sugar Land Hospital. Participants include HMSL hospitalists and hospital-based nurse practitioners, critical care/pulmonary intensivists and infectious disease providers.
The IllumiCare Smart Ribbon is a movable banner that displays when providers log in to Epic, providing real-time, patient-specific cost and select risk data regarding medications, labs, radiology and observational status at the point of care.
Since physicians' ordering behavior is a top driver of hospital costs and influences length of stay, quality of care and tests performed, this pilot is designed to determine whether presenting information about treatment costs and risks at the point of care impacts ordering behavior. Pending a successful 90-day pilot, consideration will be given to implementing this tool systemwide.