Mute everyone – as the organizer you can mute all attendees.  On the meeting toolbar, click the show participants option:

then at the top of the list there is a mute all option: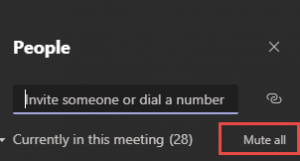 Chat with participants by clicking the chat icon on the toolbar:

For more options click the three dots: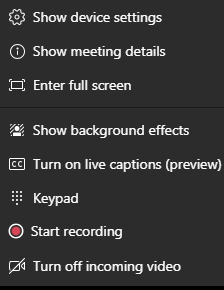 Click show meeting details if you want to dial a number for Teams meetings to call you on  Useful for conference room phones to dial into meetings.  Also you can copy the meeting invite information to send to someone who originally wasn't on the invite.