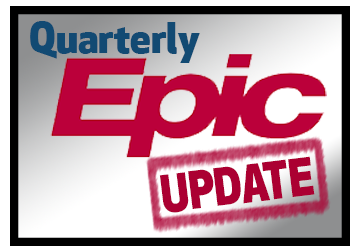 Our Q3 Epic Update is scheduled for Sunday, Aug. 18. It includes new features and enhancements, which will be highlighted in the Update Spotlight starting Friday, July 26.
You can access your Update Companion with changes specific to your role on Friday, Aug. 2. Before the update, you'll be required to review and acknowledge your Companion in the Epic Learning Home.
The Q2 2019 Epic Update is now complete.
On May 19, Epic was updated with new, role-specific changes and enhancements that improve safety and quality of patient care, productivity and financial outcomes.
If you need guidance on new workflows or changes, review the Update Companion for detailed, role-specific changes and guided activities in the Epic Playground.