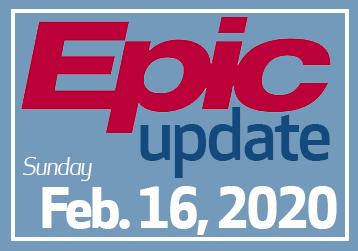 Feb. 16 Epic Update
Review and Acknowledge Your Update Companion
The Feb. 16 Epic Update brings you Storyboard, a new look and feel that gives you quicker access to patient details — no matter where you are in the chart. Beginning Feb. 16, the new Storyboard look will be available for everyone to turn on in Epic.
Follow These Steps to Help Prepare you for the Update:
• Review and acknowledge your Update Companion in the Epic Learning Home.
• Watch the Storyboard overview video.
To give you time to adjust to the change, Storyboard will initially be turned off. You must actively turn on this new feature. Very soon, Storyboard will permanently be the new view, so be sure to get familiar with it. Review the Storyboard Companion and see it for yourself in the Epic Playground.
To see Storyboard in the Epic Playground, follow these easy steps to turn it on:
1. From a patient chart or encounter, click the Customize button toward the bottom of your left activity tabs sidebar.
2. From the bottom of the Customize Workspace window, click the Move Tabs to Top button.
3. Click Accept. The Storyboard view should now be visible for you, displaying the interactive Patient Header on the left of your screen and your Activity Tabs across the top.

Leaders ─ Sponsor Storyboard and Help Staff Make the Switch
As a leader, we need your support to make the Storyboard switch successful. Your active and engaged sponsorship is essential for a smooth transition. To help you sponsor this change, you will be assigned an LMS training that includes detailed information on Storyboard and tools you can use with your staff. It takes approximately five minutes of your time to review the learning. Once you have completed it, share the information about the change with your staff, and on Feb. 16 help them make the switch. We've also included these additional resources for you to share with your staff at your next meeting.
Some of the benefits of Storyboard, include: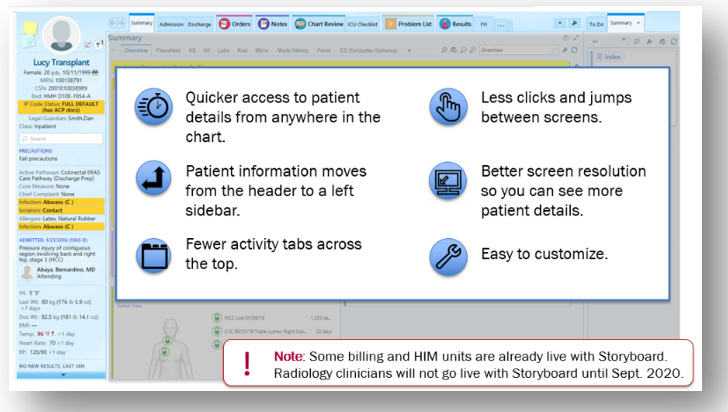 See the screenshots below for a sneak peek at the changes you will see. Click here for a video on Storyboard.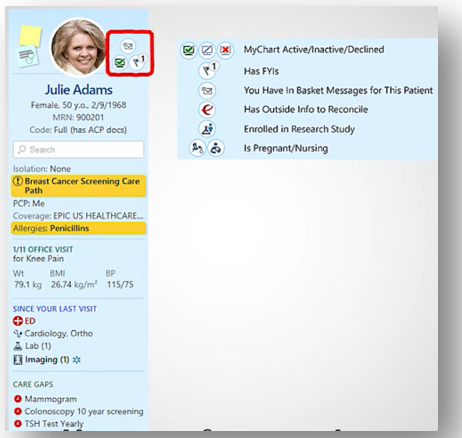 Storyboard is tailored to your role and adapts to your settings. 
Glance at patient key notifications.
Epic Downtimes
*Sunday, Feb. 16, 2 – 4 a.m.

Sunday, May 17, 2-4 a.m.
*Sunday, Sept. 13, 2-4 a.m.
Sunday, Nov. 15, 2-4 a.m.
*Epic Update Dates
From Monday, Feb. 10, 5 a.m. – Sunday, Feb. 16, 4 a.m. some Epic functions will be unavailable, and no changes or enhancements will be made during this time. You'll still be able to work in Epic as usual, but you won't be able to do the following:
Apply filters in Chart Review.

Create/edit/share NoteWriter macros, SmartPhrases and SmartLinks.

Create/edit In Basket QuickActions.